The Liturgies of Soccer
January 12th, 2017 | 27 min read
By Jake Meador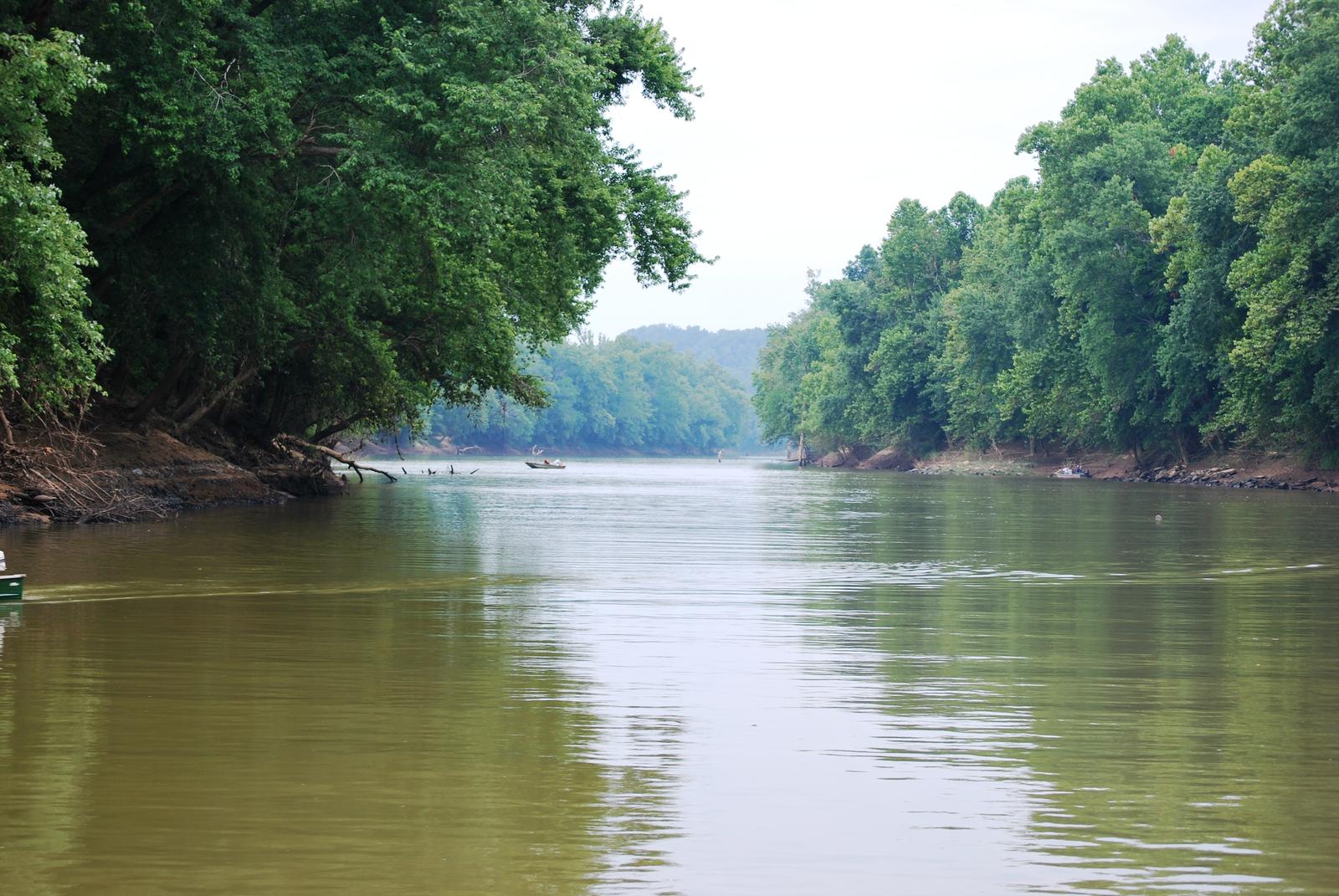 In the summer of 2013 a Bosnian man named Vahid Cehaja went on a long walk—a 600 mile walk, to be exact. He walked from his home in the town of Bugojno to the Allianz Arena, home to German soccer club Bayern Munich.
Why did he do such a thing? He had first come up with the idea in 2010 as Bayern prepared for a Champions League final against Italian club Inter Milan. He planned to take the walk to celebrate a Bayern victory which would have been the club's fifth triumph in the world's greatest club soccer competition.
Unfortunately for Cehaja, Bayern lost 2-0 to Inter Milan.
Two years later he planned another trip as Bayern once again advanced to the competition's championship match. But they lost again and in particularly heartbreaking fashion, losing to English club Chelsea on penalty kicks after taking the lead in extra time after the match's standard 90 minutes had ended in a draw.
To make matters worse, the match had been played at the Allianz Arena, the club's home stadium. So the German giants missed out on a chance to win soccer's greatest trophy in front of their home fans.
But then 2013 came. Bayern returned to the final for a remarkable third time in four seasons. And thanks to a late goal from star winger Arjen Robben the Bavarian side finally won their fifth European title. Two months after the win, Cehaja went on his 600 mile walk.
If going on such a walk sounds familiar, there is a reason for that. Europeans have been taking long walks like Cehaja's for centuries: The Camino Frances, the most popular route of the famed Camino de Santiago trail that many Christian pilgrims have walked, is 455 miles.
Religious Vocabulary and Sport
It's not unusual to hear sports talked about in religious terms. Indeed, sport is one of several different venues that we moderns have come to invest with a kind of quasi-religious meaning as conventional religious practice becomes less and less common in the west. Typically when this is talked about, as in the example above, it focuses around the individual's experience of the game and the things that we do as a result of that experience, things like go on 600 mile walks.
Unfortunately, this analysis often falls flat because it misses the forest for a few odd trees. The story with sport in the modern west is not simply that it provokes individual people to do crazy, unusual, or horrifying things. The story is that sport has, like business and commerce to name two other examples, taken on a quasi-religious status, complete with its own rituals and rhythms that shape the desire of those people who participate in it. Viewed in this light, things like Cehaja's long walk begin to make much more sense.
Ritual, Religion, and Sport
That said, while some attention has been paid to the religious elements that shape how Americans see business and commerce, relatively little attention has been paid to how the same thing happens in sport. This failure is likely due to the simple fact that for many of us the liturgies of sport are so familiar that we do not notice them—which, of course, is precisely the point of any liturgy. The customs become so routine in the life of the person practicing them that they simply blend into the fabric of daily life, unquestioned and "normal." That said, some of these liturgical practices should be obvious to anyone. Consider, for example, how our relentlessly busy, fragmented society suddenly slows down and comes together in early February for the Super Bowl.
We even have particular foods we eat and things we do in the weeks leading up to the game as we make multiple trips to the store, watch the media day events, listen to talks given about the upcoming match on radio and TV, and in some cases do our own supplemental study as we watch highlight reels of both teams, read about the teams, and try to predict how the game will go.
The game itself has also birthed other connected liturgies, such as the ongoing conversation about Super Bowl ads that now runs from the week leading up to the game till several days after as people replay their favorite commercials on YouTube and discuss them with their coworkers. Thus the liturgies of sport become linked to the liturgies of capitalism.
Sometimes these sporting liturgies mirror traditional religious practices in uncanny ways. We might compare the victory parades that cities hold following a major title with something like the processionals held throughout the middle ages by Christians commemorating the Feast of Corpus Christi. Indeed, both of these parades are marked by the veneration of a physical object that the community has come, in some sense, to "possess."
Or we might consider the ritual of listening to sports talk radio, often a kind of sporting sermon, and the call-and-response that happens when the show is opened to callers. More prosaically we might simply note that America's most popular professional sports league plays most of its games on a single day and thus tends to become the dominant preoccupation of many Americans on that day. (That the day in question happens to be Sunday is a helpful coincidence.)
Beyond these popular, common practices we can also consider less common practices that, nonetheless, have strongly liturgical elements to them. Religion has traditionally given us rituals to engage in at death which help us make sense of what we are experiencing and honor the person who has died. Apart from religion, we have developed other ways of dealing with this same problem. A September 2015 story in the Washington Post reported on the increasingly common practice amongst sports fans to scatter their ashes at their team's stadium and, if possible, on the field itself.
Rest in peace: cremated remains dumped on field after #ironbowl2013 #auburn #football #fb pic.twitter.com/ptJSmdqN3x

— Auburn Turf Team (@auburnturf) December 2, 2013
The practice is common enough in the United Kingdom that a website exists that lists the procedures at each Premier League club for scattering ashes at the team's stadium. Many clubs have now started creating memorial gardens where ashes can be scattered to spare the grass used on the playing surface.
Scattering ashes is not the only way in which fans use sports to create rituals for death. After the death of legendary Portuguese soccer player Eusebio in January of 2014 the club he had played for, Lisbon-based Benfica, held the funeral at the team's Estadio de Luz ("Stadium of Light"). Some 10,000 fans attended the funeral with one fan calling Eusebio "the creator" of football. The legendary forward's coffin was carried out onto the pitch during the funeral draped with a red flag bearing the club's logo and was then set on a golden altar in the middle of the field.
In another moving story from the summer of 2013, a terminally ill Dutch man named Rooie Marck was wheeled out onto the pitch at the De Kuip stadium in Rotterdam, home to Dutch club Feyenoord. Marck, a lifelong fan of the club, wished to meet the team before he died. The club arranged for him to be brought out onto the field along with a few friends to meet the team.
When the club's ultras, the most ardent fan base of European soccer clubs, learned of the plans they also arranged to fill their typical stand at the stadium, to sing songs honoring Marck, and created a huge banner that they unfurled as he was brought onto the field—things they typically only do during matches.
At one point as they turned toward singing popular club songs, Marck managed to get out of his bed, stand, and join them, singing with one closed fist raised into the air.
Liturgies and Doctrine
One of the questions this analysis might naturally prompt is how liturgy relates to doctrine. In traditional religious communities, the liturgies they develop exist as a consequence of the doctrines the community confesses. Muslims pray five times a day because they are commanded to do so by Allah. Roman Christians venerate the host because it is literally the body of Christ. Dutch Reformed Christians practice strict observance of the Sabbath because the Old Testament law says they ought to.
Sporting liturgies do not necessarily have the obvious doctrinal content behind them that these traditional religious liturgies do. Indeed, at first glance they look more like the modern Christian liberal understanding of liturgy then the traditional view—the liturgy is the center of the community and exists separate from the doctrinal content traditionally used to justify it.
However, the picture actually turns out to be more complex, particularly in soccer and particularly in Europe and South America. In these places, soccer clubs and national teams actually do frequently aspire to claims that are moral in nature. Certainly many clubs and supporter groups aspire to something beyond mere group preference and the rituals that reinforce shared identity.
European giants FC Barcelona serve as one example of how soccer club culture actually does attempt to moralize in some sense. This often happens on two different levels—the political and the aesthetic. The politics of FC Barcelona are deeply wrapped up in the pro-independence movement in Catalonia, the region of Spain in which the city of Barcelona is located. Many Barcelona players are ethnically Catalan, they speak Catalan rather than Spanish, and in many cases are staunchly pro-independence. Defender Gerard Pique, for example, has frequently spoken in favor of secession from Spain.
There is a history to this as well that dates back to the Spanish Civil War. It was at that time that Barcelona's club president, Josep Sunyol, was assassinated by pro-Franco forces due to his support for the left-wing republican forces in the war. In the aftermath of the Franco triumph, Barcelona was frequently marginalized in various ways by the Franco government while their archrivals, Real Madrid, were, at least according to some historians, given special treatment by Franco.
Barcelona fandom is thus not just a personal preference for a sports team; it is closely linked to real political issues on matters that actually have been life-and-death issues in Spain. Indeed, those residents of Barcelona who are more pro-Spain have their own local club to support: the club Espanyol which, until quite recently spelled their name in the Spanish fashion, Español.
But there is also an aesthetic component to how Barcelona sees itself in the football world. One of the club's pivotal figures is a Dutch player and manager named Johan Cruyff. Cruyff is a firm believer in a style of play that demands high technical ability on the ball, intricate passing maneuvers, and a comprehensive team identity that calls for individual stars to not play as star individuals, but as members of a coherent system that requires 11 parts to all move together. This, too, takes on an almost religious significance for the club.
After the departure of manager Tito Vilanova in 2013 he was replaced by an Argentine coach named Tata Martino. Martino had no history with the club and attempted to introduce a new style of play that relied less on intricate, short passing and more on long passing and individual skill. Barcelona kept winning, but it didn't matter. Fans were particularly outraged after a September 2013 when the team actually had less time on the ball than their opponents, a small club from the suburbs of Madrid called Rayo Vallecano. It didn't matter that the team won 4-0; what mattered was that the Barcelona aesthetic was betrayed. Martino lasted one year at the club.
There are other examples of this sort of fierce commitment to a football aesthetic. Brazilian football, for example, is famous for joga bonito, the beautiful game. It is about delight, self-expression, and freedom. It is defined by a kind of burning loyalty to those things that often cause their brightest starts to burn out early in their careers like a brief flashing super nova before being extinguished. It is not a coincidence that the most beloved player in Brazil may not be the iconic Pele, but his contemporary Garrincha, a wizard-like dribbler on the ball who would often dribble an opponent and then stop and circle back around to dribble them again.
His nickname was alegria do povo, the joy of the people. He died at a young age due to alcoholism, but he was adored by Brazilian fans. Though the nation has produced players who do not fit that ethos, some of whom have even managed the national team, none of them ever are as beloved as players like Garrincha.
Other clubs cultivate similarly religious positions, typically around questions of politics and aesthetics. German club St. Pauli is famously left wing and has five core principles that articulate the club's social significance and go well beyond the footballing pitch:
In its totality, consisting of members, staff, fans and honorary officers, St. Pauli FC is a part of the society by which it is surrounded and so is affected both directly and indirectly by social changes in the political, cultural and social spheres.
St. Pauli FC is conscious of the social responsibility this implies, and represents the interests of its members, staff, fans and honorary officers in matters not just restricted to the sphere of sport.
St. Pauli FC is the club of a particular city district, and it is to this that it owes its identity. This gives it a social and political responsibility in relation to the district and the people who live there.
St. Pauli FC aims to put across a certain feeling for life and symbolizes sporting authenticity. This makes it possible for people to identify with the club independently of any sporting successes it may achieve. Essential features of the club that encourage this sense of identification are to be honored, promoted and preserved.
Tolerance and respect in mutual human relations are important pillars of the St. Pauli philosophy.
In still another case of soccer club's taking on a political significance we might consider the aforementioned Spanish club Rayo Vallecano who, in the 2015-16 season, decided to adopt an away uniform that included a rainbow stripe on it to signify the club's support for various minority groups.
Of course, what is striking about these liturgies is as much what they do not say as what they do. There are three spheres where these liturgies operate for soccer clubs—on the level of group identity, on the political level, and on the aesthetic level.
Certainly, these are all familiar levels to religious people. We Christians attend public worship services every week that include singing, food, and attending to a sermon which in many ways mirror the weekly attendance of a football match that includes singing at most European clubs, a halftime meal of some kind, and watching the action on the field.
Likewise the political and aesthetic themes are familiar. Particularly in the United States we are acutely aware of the political ramifications of the Gospel and we are, thankfully, even becoming more attentive to the aestethics of our faith thanks in no small part to the work of publications like Image and artist Makoto Fujimura. We are even seeing a revival of traditional church architecture styles, as in the new Thomas Aquinas Church recently completed at the University of Nebraska-Lincoln.
The Failure of Soccer's Liturgies
Yet ultimately while the liturgies of Christian faith are physical practices that reference a spiritual reality, the liturgies of soccer do not have such a referent. They are, inevitably, materialistic.
All three spheres in which we see them at work, the social, political, and aesthetic, are ultimately physical in nature. The group identity concerns how we interact with one another as fans. The political concerns how our club relates to the city or country in which it is located. The aesthetic concerns how the team actually plays on the field. What is entirely missing in all this is any sort of metaphysical consideration, any sort of window into a world outside of the material. Though they are complex, the liturgies of sport are all ultimately materialistic. Thus they end up being incapable of offering any sort of real transcendence because, by virtue of their materialism, they are inevitably subject to market norms that will over time erode and even eliminate the "doctrinal" content standing behind the liturgy. The tragedy of this has been seen in no uncertain terms in the last 30 years of soccer history.
In the aftermath of the latest Premier League TV deal, which will net the league £5b from the domestic TV deal alone, many fans began calling for reduced ticket prices. The cost of attending matches in England has grown dramatically in recent years and many fans who have been long-time supporters of English clubs are being priced out.
This not only affects those fans who can no longer afford to attend matches; it also affects those fans who can because the gameday atmosphere is changed as the fans that did the most to create that atmosphere are replaced by the rich who enjoy soccer as a kind of hobby interest and do little to promote any sort of shared club culture or camaraderie amongst the supporters of the club. Membership in this quasi-religious community thus becomes a luxury available only to the rich, which is to say available only to those who generally do not need such community in the same way. The result is a hollowing out of the clubs, which are the vehicles through which the liturgies are typically practiced and passed on.
It was not always like this. Around the time of the TV deal announcement, Guardian columnist Amy Lawrence discovered an old ticket stub of hers from November of 1990 when she paid £7 to see Arsenal play Queen's Park Rangers. Adjusted for inflation, that price would be £15.20 in today's money. But the average ticket price for Premier League teams is now £40 and London-based teams are typically even more than that.
The consequence of these escalating prices is that much of the culture and rituals around soccer clubs has begun to be lost. In England several clubs are referred to as "plastic" because of how they've ascended through the ranks of English football on the back of a billionaire's largess and have thus attracted a large number of bandwagon supporters. English soccer in particular has gotten so outrageously expensive that some English fans have actually adopted German teams to support and now travel to Germany and attend games every weekend for less than it would cost to root for their local Premier League club.
However, German football is increasingly facing these same problems and may only be a few years behind England with regards to commercialization and the hollowing out of the clubs. Traditionally, German soccer has always placed a heavy emphasis on the supporter-based culture existing around German clubs. The primary way they have preserved these norms is through a rule governing club ownership. German football operates under a 50%+1 rule, which says that clubs cannot be majority owned by small ownership groups or corporations but must be majority owned by the supporters.
Two exceptions to the rule were made when it was first passed for two established clubs with corporate ownership, Bayer Leverkusen, owned by pharmaceutical giants Bayer, and Wolfsburg, owned by Volkswagen. In both cases, the exceptions were made not to appease corporate giants, but to protect two traditional German clubs who happened to be factory clubs in their early days supported by workers at factories controlled by Bayer and Volkswagen.
However, in recent years the strength of the 50+1 rule has begun to waver. An exception to the rule was made for upstarts Hoffenheim, a club from a small German village bankrolled by a local software tycoon named Dietmar Hopp. Due to Hopp's long-term commitment to the club, the German football association allowed him to become a majority owner. Viewed most charitably, the German football association said that Hopp's majority ownership of Hoffenheim might violate the letter of the 50+1 rule, but it was in keeping with the spirit of it due to Hopp's long-term ties to the club and love for his local community. Unfortunately, this decision may have opened a Pandora's Box that will be beyond the ability of the German FA to control.
More recently, east German club RB Leipzig has violated the spirit of the 50+1 rule in even more comical fashion. After buying a smaller Leipzig-based club, Austrian energy drink company Red Bull wished to rebrand the team as Red Bull Leipzig to join the other similarly branded clubs owned by the company, including American team New York Red Bulls. German rules would not allow this, however. So the company found a hilarious solution: They named the team "RB Leipzig." Theoretically, "RB" stands for "Rasen Ballsport," a phrase that the team completely made up. Translated into English, the club's name is something like, "Leipzig lawn ball sports."
Moreover, their workaround for the 50+1 rule is even more blatant than that of Hoffenheim:
Though not breaking the rules per se, RB Leipzig are stretching the boundaries of the 50+1 system to opportunistic lengths. A compulsory membership system is in place and the club has 11 members, all of whom paid a start-up fee of €100 and a staggering yearly fee of €800; Borussia Dortmund recently exceeded 100,000 members paying €62 each and are inundated with 2,000 new requests every month. RB's paltry figure only provokes alarm bells – and the club can reject a membership request without any explanation. Considering all members are employees of the drinks company, it remains a damaging anomaly to standard practice.
The result is a deep and growing fear in German football that their beloved league system would become no different than the commercially compromised English Premier League. "Plastic" clubs like RB Leipzig, who are second in the league at time of writing, and Hoffenheim will become the norm and soon the distinctive supporter culture of the clubs will die, buried under the burden of unaffordable ticket prices, corporate policy, and a total disregard for tradition or the club's place within a local community. Indeed, RB Leipzig's shocking success in their first-ever Bundesliga season (they won promotion from the second tier of German football last year) may only escalate the pace at which these changes occur.
What is to be done about the erosion of these liturgies?
The difficulty here is two-fold. In the first place, though we haven't discussed it to this point, one of the reasons for the commercialization of football in England especially is actually quite understandable. Without the deep pockets of Sky and the BBC funneling money into the clubs, English soccer was devolving into a den of hooliganism, violence, and rioting. Sky and BBC may have played a major role in destroying English soccer culture, but if they are they have simply guaranteed that the death of it would be spectacularly enriching for the capitalist class rather than a slow-moving and increasingly horrifying suicide.
The 1980s were a bleak time in English football and while the absurd policies of the Thatcher government (which, amongst other things, proposed requiring that football fans have their club allegiance listed on their national ID cards) did nothing to address the problem, the problem would have existed even without Thatcher's inflammatory response to it.
The Hillsborough disaster is well known but it was really the crescendo that followed a decade of rioting, violence, and generally awful conditions in English football. Riots marred a 1985 match between Luton Town and Milwall. Two months after that, the dilapidated wooden bleachers at Bradford City's stadium caught fire, killing 56 people and injuring over 250 more. Weeks after, more riots derailed a match between English club Liverpool and Italian giants Juventus played in Brussels at the Heysel Stadium. 39 fans died that day. Hillsborough, a stadium disaster that saw 96 fans crushed to death and nearly 800 more injured, was simply the final blow.
Thus when English fans in particular long for "the good old days" before the game became more commercialized and when club supporter cultures were much thicker (and tickets much more affordable) what they are really longing for is a return to a time that, if it hadn't been stopped by the emergence of the Premier League in 1992, would likely have ended with the death of English football. They are not simply longing for a return to thick club culture with a strong sense of membership, loyalty, and delight in a shared good; they are longing for a return to violence, racism, and increasingly dangerous match-day experiences.
The disturbing reality, then, is that it may well be the case that the only way of preserving soccer at all, in England at least, is by making it a business and slowly eroding the many quasi-religious aspects of the game.
But there is more to be said here about the commercialization of the game and the erosion of supporter culture. Even bracketing the specific concerns about hooliganism, it's hard to make a case against commercialization using the resources of traditional soccer culture.
When liturgical practices have no referent beyond the material, why is it wrong for the capitalists to come in and figure out how to transform sport into a product? If you can retain the religious shell while translating the thing itself into a capitalist money-maker… why shouldn't that be done? It would seem that there are no other options in our contemporary context. If we don't have a moral system of any sort able to both critique the capitalist class (and provide some seatbelts for capitalism's many excesses) and that can speak to the fan culture that opened the door for the capitalists in the first place, well… what should we do?
The larger problem, then, is that the sort of thick group identity that shared liturgical practices create cannot be sustained in a materialist culture because materialist cultures will inevitably become the domain of the rich who will nearly always enjoy relatively thick communities, which both insulates them from the worst consequences of materialism as a social principle and causes them to be indifferent or even hostile to the ways, including sport, that the unwashed masses develop thick cultures of their own.
The need of our day are deep roots in a shared community of membership and affection. The tragedy of our day is that we almost entirely lack the resources needed to create such communities. There are many places where this twin tragedy can be observed, but sport may be one of the more fascinating and devastating.
Enjoy the article? Pay the writer.
Jake Meador is the editor-in-chief of Mere Orthodoxy. He is a 2010 graduate of the University of Nebraska-Lincoln where he studied English and History. He lives in Lincoln, NE with his wife Joie, their daughter Davy Joy, and sons Wendell, Austin, and Ambrose. Jake's writing has appeared in The Atlantic, Commonweal, Christianity Today, Fare Forward, the University Bookman, Books & Culture, First Things, National Review, Front Porch Republic, and The Run of Play and he has written or contributed to several books, including "In Search of the Common Good," "What Are Christians For?" (both with InterVarsity Press), "A Protestant Christendom?" (with Davenant Press), and "Telling the Stories Right" (with the Front Porch Republic Press).