"Shallow songs last for three years, and breed shallow believers that last for three years."
December 18th, 2018 | 3 min read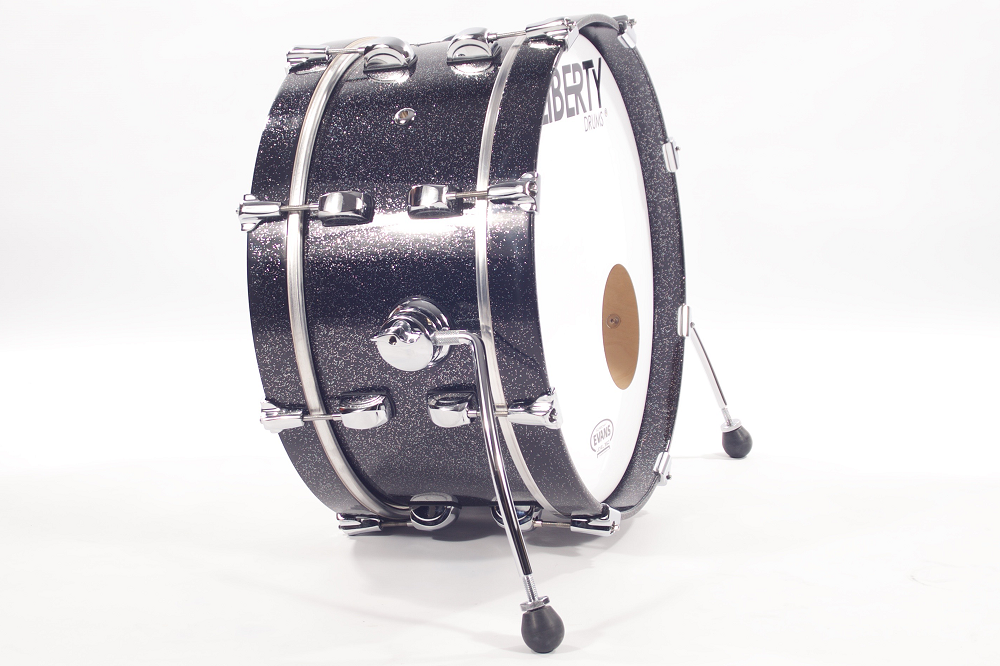 Church Times has a fascinating (if somewhat meandering) report on the history and future of contemporary worship music:
In fact, almost from the start, much of the critique of contemporary worship music has emerged from within the movement. Wimber was wary of "a progression towards theatre." Canon Pilavachi instigated changes at Soul Survivor in the 1990s, because he was concerned that the congregation and leaders had become "connoisseurs of worship rather than participants in it".

[…]

Some people, Professor Ward says, have cited the tone and language of contemporary worship songs as "a cause of spiritual harm in their lives. . . Some drop out of Charismatic churches because they feel that their spiritual journey is more complex and ambiguous than what seems to be allowed in the regular worship of the church."

His own analysis pointed to "a shift from an emphasis on teaching doctrine to songs which are meant to be used as a vehicle for a more experiential Charismatic worship", a growth in songs that "turn the gaze from what has happened to believers to what is now happening as the church gathers as a body to worship", and songs that "seem to exag­gerate the benefits of Christian experience somewhat", evincing "an optimistic jollity".
I also found this little tidbit very interesting:
Dr Pauline Muir, a lecturer at the Institute for Creative and Cultural Entrepreneurship at Goldsmiths University, London, explored congregational singing at black majority churches in London for her Ph.D. thesis.

Expectations that an African mega-church would sing African songs were confounded: during a four-month period of observing her case-study church, in south London, she heard "nothing that could be described as either intrinsically African or Afro-Caribbean, or written by song writers from those domains". Most music was "white worship music".

Interviews revealed that, before its transfer to a Grade II listed building, the church had met in a small community centre and sung Nigerian songs. The move had been accompanied by "a mandate from the leadership, which dictated that they should no longer sing those songs: they had aspirations of becoming a mega-church, and the repertoire needed to reflect that. So they needed to sing songs that were popular and in the mainstream, that they felt would attract the white indigenous population."
So contemporary worship music has a flattening, de-particularizing force that squelches diverse expressions of worship, pushing people not only to a singular experience of strong positive emotion but also to a singular trans-cultural style of production! (Have you ever been flipping through different radio stations and heard a song that you knew was a contemporary worship song before you even heard the lyrics?) In this way, the formative power of worship works towards a certain exclusive (and, well, white supremacy-reinforcing) culture.
Anyhow, I feel like the "connoisseurs of worship" line is applicable to just about any sort of music for corporate worship, particularly the more professionalized. But my biggest concerns with the way that worship music is done popularly in evangelicalism are, in addition to those raised by the article:
When we only sing the newest songs. Disconnecting ourselves from previous decades (much less previous centuries!) of Christian worship is a dangerous habit because our worship will only reflect the concerns and ideas of our contemporary age. Never singing old songs (or only singing the "contemporary" versions of old songs, see next point) is dangerous.
When we fix something that isn't broken. "Amazing Grace" didn't need a chorus. "Be Thou My Vision" didn't need to be in 4/4. "And Can It Be" probably didn't need a new tune. Maybe it might be fun to try something out with your friends and release it as a B-side, but promoting and selling these songs is like punching twinkle lights into the canvas of Van Gogh's Starry Night. By all means, set old hymn texts to new tunes and play around with different arrangements. But don't think you can improve on a song that has been beloved for years.
When we are only trying to stimulate an emotional experience. Feeling emotion is good. Feeling emotion in church is great! But if that's all you're aiming for in corporate singing — watch out! Rich Mullins told a story once about being approached by a fan who told him how a certain moment in a song was really made her feel the Holy Spirit moving, to which he replied that it wasn't the Spirit she was feeling, but the bass and the kick drum.
Worship music is powerful and forms us as Christian communities. The question is: what are we being formed towards?
Today, some of the strongest criticism has come from a composer with a secure place in the contemporary canon: Keith Getty. Mr Getty, who co-wrote, with Stuart Townend, "In Christ alone", fears that the songs being written lack quality: "This generation sings such bad songs that that will not carry them through life; so I wonder what we are going to lean on when life begins to fall apart? Shallow songs last for three years, and breed shallow believers that last for three years.

"I'm deeply concerned that the beautiful heritage of singing beautiful hymns, and teaching our children and grandchildren, is being lost in an empty, commercially driven façade, that people who are ill-equipped to lead are driving at the front of churches."
I will end with the best worship song written in the past 10 years:
Matthew Loftus teaches and practices Family Medicine in Baltimore and East Africa. His work has been featured in Christianity Today, Comment, & First Things and he is a regular contributor for Christ and Pop Culture. You can learn more about his work and writing at www.MatthewAndMaggie.org